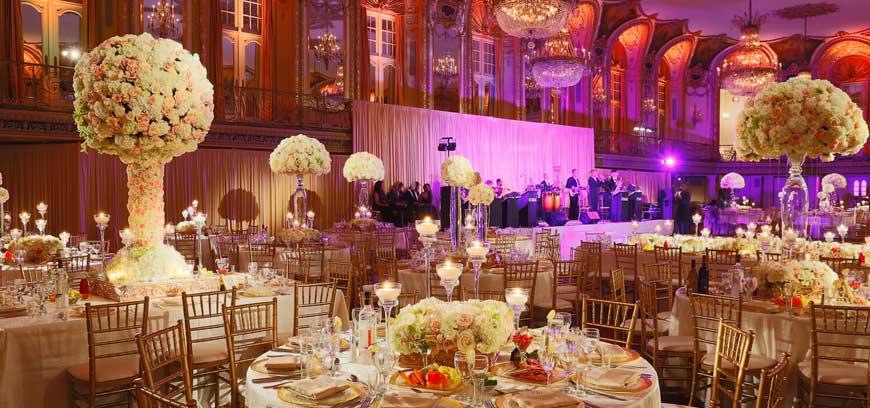 Wedding planner in Gurgaon planning for an elegant wedding event
Wedding is the true bond of love between two young hearts. It is a lifetime bonding of not only two individuals but also two families. And to make this event a grand one the wedding planners offer all kinds of services that are required. The Wedding Planners in Gurgaon offer highly creative and innovative style of wedding that will definitely be loved by all. The professional staff members of ALLURE EVENTS & WEDDINGS are highly passionate about planning for all the events of the wedding. The events are planned and organized to the finest details so as to make the wedding the most memorable wedding of the lot. All of us have lots of dreams about our big day and the Wedding Planners at ALLURE EVENTS & WEDDINGS helps in crafting those dreams to make it true. The only planning that is needed to be done by the family members of the bride and the groom is to decide a proper wedding venue. Remaining all the arrangements are done by the staff members.
Arrangement of the venue, designing of the invitation cards, deciding a theme for all the occasions including sangeet, mehndi as well as the wedding event, decoration of the venue according to the theme, arrangement of lighting, catering service, planning for themes for the varmala event, arrangement of band parties and DJ's, arrangement of musicians and most importantly the Artist Management Service including arrangements artists, celebrities from all world according to the demand of the client. The family members need not worry about any arrangements, they can peacefully enjoy all the occasions. The arrangements are so well planned that the event will definitely run smoothly. It is always kept in mind that this is the biggest event for any one's life and making it a memorable event is the first priority.
Our Wedding Services
Invites
Mehendi
Theme Weddings
Departure of guests
Fireworks / Pyrotechnics
Hospitality
Intelligent Lighting
Home Decoration
Cocktail Dinner